Alvin Kayima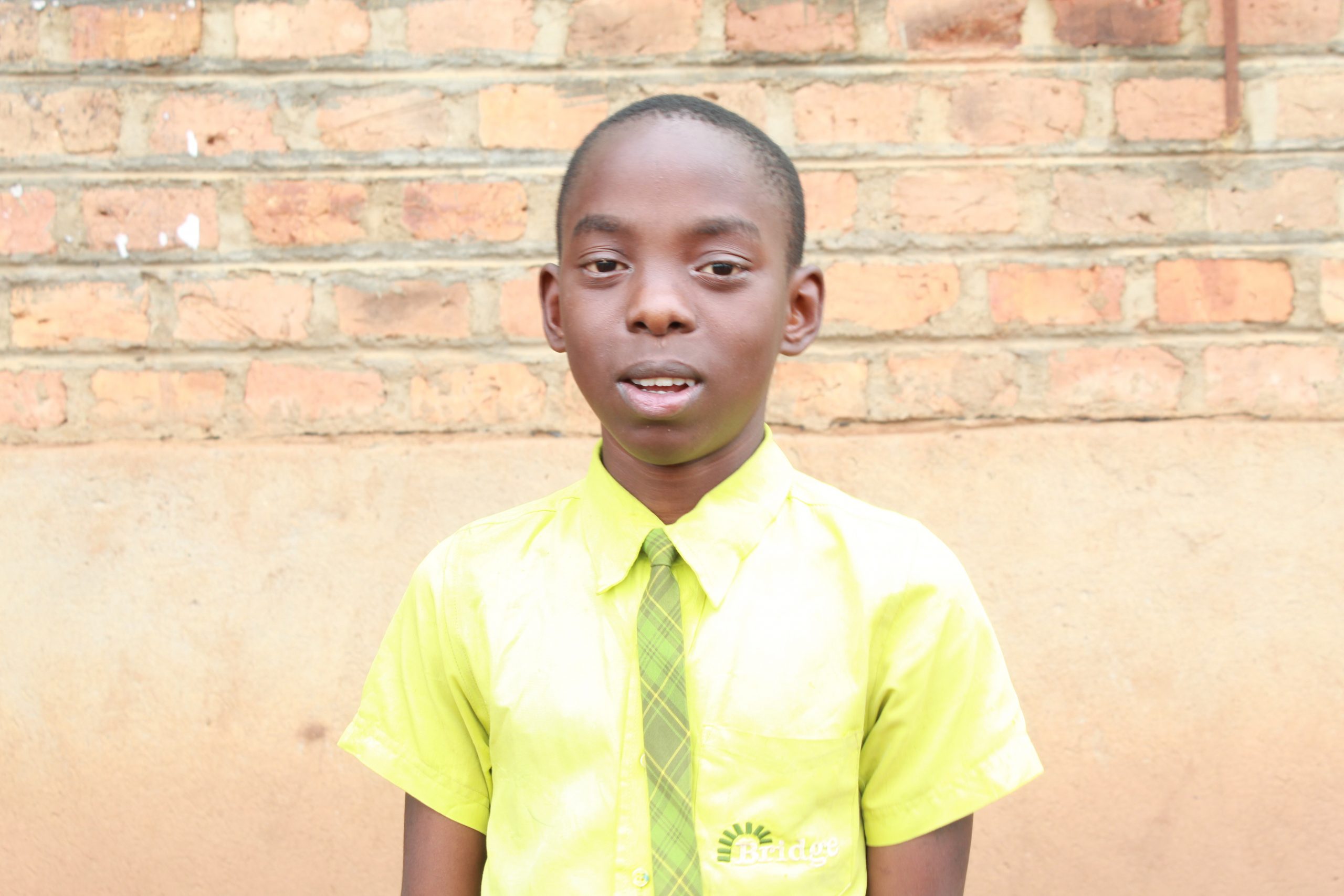 Alvin Kayima is a Bridge Alumni from Nansana municipality who attended Bridge, Yesu Amala for six years.  "At Bridge, I was taught well and the teachers are the best," he says. He would walk quite a long distance to school but this did not discourage him from arriving at school on time for all of his lessons.
Alvin sat for the PLE 2020 exams and all his years of hard work finally bore fruits when he scored an aggregate of 14  points putting him in the division 2 category. Alvin credits his success to his teachers who he says were always ready to offer a helping hand whenever he felt stuck.
Alvin lives with his parents who work very hard in order to provide for him. His father works as a mechanic, whereas his mother is a market vendor. At home, Alvin always makes sure to help out his parents whenever they may need assistance. This includes cleaning utensils and fetching water.
While at Bridge, Alvin's favorite subject was science. "I loved learning science a lot because it taught me about the complexities of life and humans," he says. His favorite teacher was Mr Ivan Kasozi who teaches science. He adds that Mr. Ivan was very supportive and made the subject easy to understand.
When Alvin grows up, he wants to become a doctor. He says: "Because I learn so much and have acquired knowledge about science, this has given me the confidence to dream of becoming a doctor." He is hopeful he will join Mengo secondary school. All the best Alvin!