Batamuriza Judith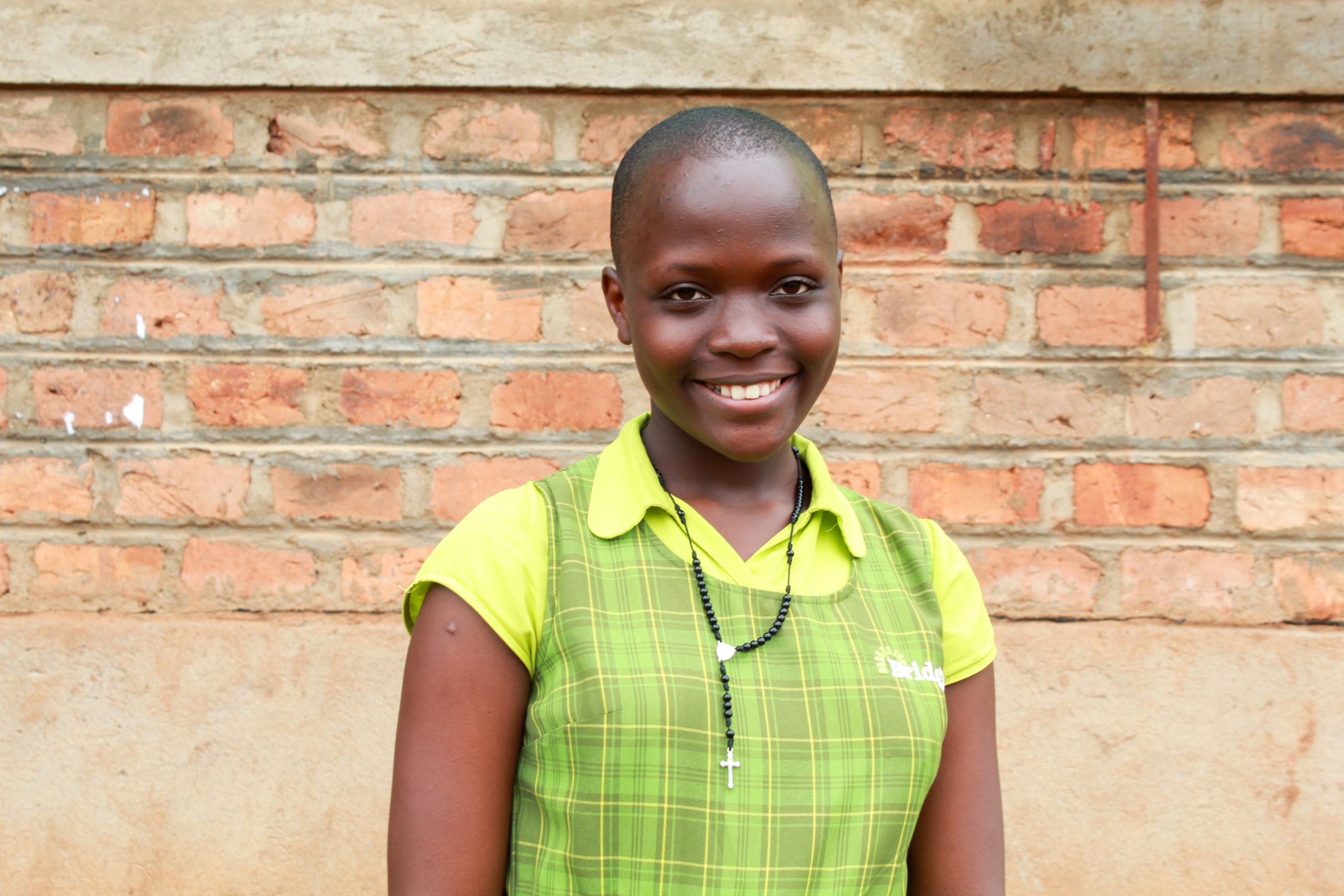 Meet Batamuriza Judith is a Bridge Alumni from Nansana municipality who studied at Bridge, Yesu Amala for 6 years. Batamuriza says she wasn't performing well at her former school but ever since she joined Bridge her performance improved. Judith says,
I wasn't performing well in my previous school. But when I joined Bridge, my performance started improving. Thanks to my teachers and parents for making this happen. Judith is now confident of joining Luzira secondary school.
She is the oldest and has siblings who also study at Bridge; one in primary 1 and the other in primary 3. She always strives to be a good example to her siblings which is why she works hard at school. 
Batamuriza was the top-performing pupil in the PLE 2020 exams, despite the covid-19 pandemic she was able to score division 1 with an aggregate of 8 points. She is proud of the support she received from her teachers and attributes her great performance to the best teaching she received.
At home, Judith lives with both her parents. Her father is a shopkeeper while her mother is a market vendor. While at Bridge Judith had to walk quite a long distance to school every day, but she says it motivated her to work hard at school so that she could make her parents proud.
At school, she was a prefect in her class and ensured that the classroom was organized and clean. Her favorite teacher was Mrs. Lydiah Nabuliime who teaches English. Her favorite subject was science because she has always wanted to be a doctor in the future. Beyond the classroom, Judith is a girl of many talents. She loved singing during the PE lessons as a way of entertaining her classmates.
Batamuriza is just one of the many Bridge alumni who joined Bridge as below-average pupils but later improved which is evident from their PLE results. We wish Batamuriza all the best of luck in her pursuit of a better life!