Chloe Namyalo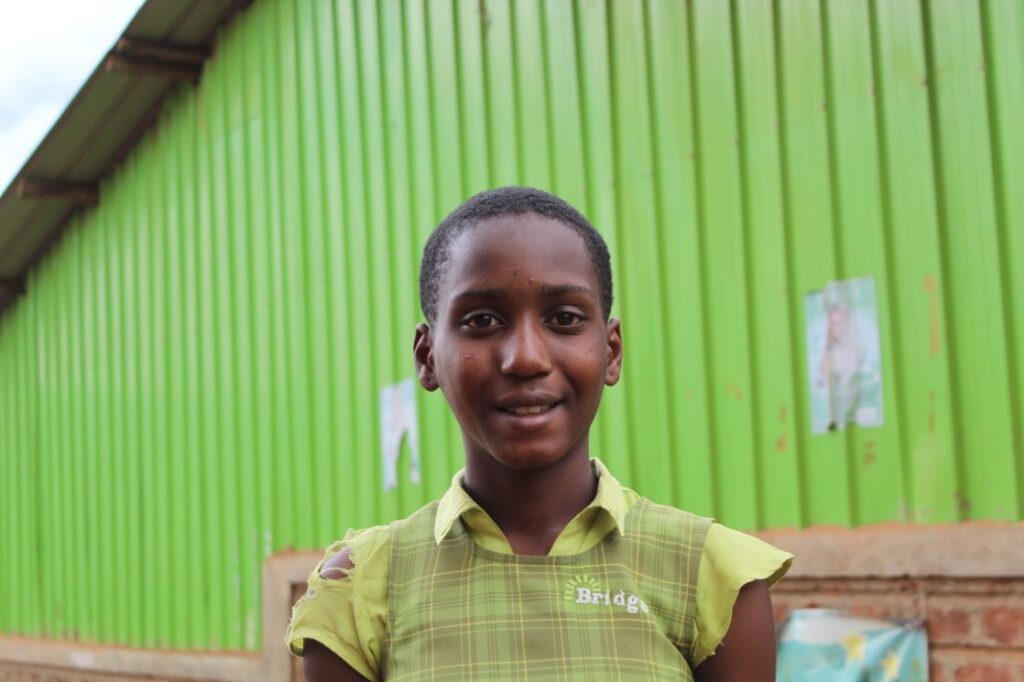 12 year Chloe Namyalo joined Bridge, Nansana in 2016. The school is in the Wakiso district in Uganda's central region.
She sat the national Primary Leaving Exam (PLE) in 2019 and scored 11 aggregate, a mark which put her score in division 1 – the best division possible – ranking her among the country's highest performing pupils.
Before she joined Bridge, because she wasn't learning as well as she should have been.
My former school did not have good teachers and we lacked learning materials but since I joined Bridge, my learning has improved.
One of the best things about Chloe's neighbourhood is that it's very close to the school. It also has friendly people whom she finds easy to associate with.
She lives with her mother who is a small shopkeeper. At home, she has responsibilities like cooking food and cleaning the house. Sometimes she also fetches water for domestic use.
In school, Chloe has even more responsibilities. She makes sure her class is clean before she leaves for home every evening: "I sweep the classroom before I go home everyday."
Chloe also has a younger sibling at Bridge, who studies in primary four. She is proud of her PLE score because now she is a role model for her family.
Her favourite subject is mathematics. She wants to become a lawyer one day: "I want to defend people who are falsely accused and also bring criminals to justice." she says.
Chloe believes that her school helped her perform well in her exams and adds that "the school can help other children succeed providing them with a better education."