Denis Isabirye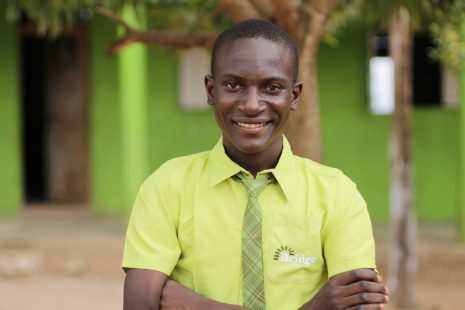 Meet Denis Isabirye, a recent Bridge, Bugiri graduate now studying at Busoga College Mwiri, one of the best secondary schools in Uganda. Denis performed excellently in the Primary Leaving Examination in 2017, scoring 12 aggregates. He continues to perform well at his new college, proudly representing Bridge!  
Currently a Senior Two pupil, he's made his mark at Busoga, consistently performing above the class average. Excelling in biology, chemistry and physics he maintains that his dream of being a doctor is getting closer every day. He believes, "Bridge gave me a foundation of hard work," and he thanks his previous teachers for helping him get to where he is today.  
Denis feels motivated by the background he came from in comparison to his fellow classmates. He says: "When you hear that your classmates are the sons of Ministers or judges, and you perform better than them, it's very encouraging."  
Best of luck Denis, everyone at Bridge is very proud of you!