Geoffry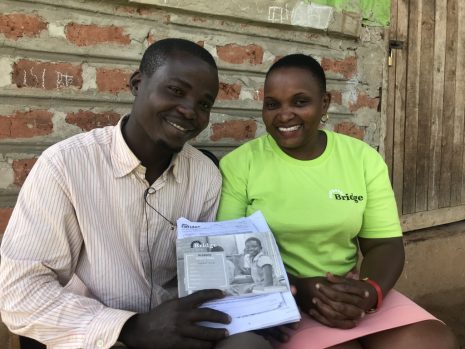 Meet Geoffry! He's a single dad whose daughter Praise joined Bridge, Ttula this year. Geoffry enrolled Praise at Bridge because she wasn't making the progress he wanted at her last school. Since joining Bridge, he's been over the moon to see how well she's doing!
"There has been rapid improvement in her handwriting, spelling and pronunciation," Geoffry beams, excitedly showing her homework and report card, "I'm really proud. I used to worry about what the future would hold for Praise—now I'm confident that it's full of promise!"
Geoffry encourages other parents who are also thinking about sending their children to Bridge to just do it. "You won't regret it!" he promises.