Ibrahim Bashir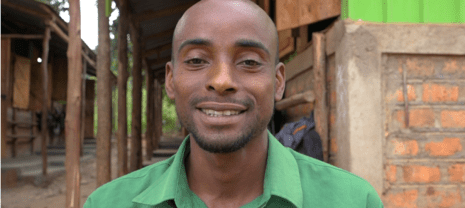 Meet Ibrahim Bashir, a dedicated teacher at Bridge, Yesu Amala in Uganda that loves to get the very best out of his pupils!
Ibrahim has learnt a wide range of new ways to teach his pupils, as a result of the teacher training he recieved. With better resources and support, Ibrahim believes that his lessons have become even more interactive.
"I have learnt a lot of techniques. This includes 'checking, responding and leaving', as well as a 'Cheer' to motivate my pupils. When I mark work, I can really see the progress," he says.