Jacob Wabwioe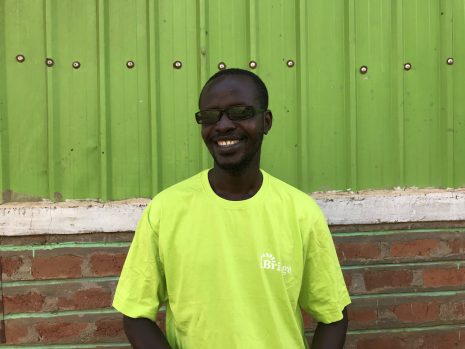 Meet Jacob Wabwioe, Chairperson of the Parent Teachers' Association (PTA) at Bridge, Kasokoso. He's also a businessman who sells goats and cows, and dad to Bridge pupils Stacey and Catherine.
Choosing Bridge was a 'no-brainer' for Jacob. "I looked at Bridge and compared it to other schools in the area," he explains, "I really loved the teaching materials and it offered the standard I wanted . . . the standard is very high!"
He also liked the staff that he met, and that was another deciding factor. "The Bridge teachers, they are so caring," he says, "They are down to earth and really respect parents."
Because of his enthusiasm for Bridge, Jacob decided he wanted to get involved in school life himself. "It's my job as a parent to ensure my children get a good education. When you're involved in their school you can help address any problems," he explains.
"Sometimes the teachers have challenges and when you are involved you can work together to solve these. I always make time to come to their school, check in on my children and talk to the teachers."
With a governing body of ten parents, Jacob is running a complex operation when it comes to the PTA! They're starting various initiatives to try and make the lives of the pupils better; one of the things they are working on is getting pupils their national ID cards, which will help them in the future.
Jacob is also keen to get more sports in to the school! The PTA is trying to get sportswear for the pupils, and he says: "We have identified a few tailors in the community who can produce them." They also want to get football and netball competitions going; which Bridge, Kasokoso will host and in which the whole community can compete.
Jacob is thrilled at the impact that Bridge has had on both of his girls. "My daughters now speak English so well! So clearly! Catherine is also very disciplined with her homework. She comes home and before she goes out to play she does her homework. I don't have to even tell her—she does it on her own!" he marvels.