Lubale Lazarous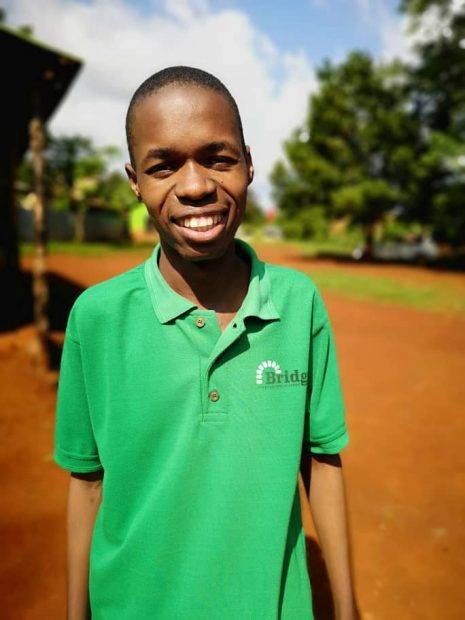 Meet 27-year-old Lubale Lazarous, a Primary 6 and 7 teacher at Bridge, Katende in Jinja district . He's been working at Bridge since 2016, but has been a teacher for seven years.
Before coming to Bridge, Katende he worked as a Deputy Head Teacher at a private Ugandan primary school. He was attracted to Bridge, he says, due to its status as an international organisation, which gives him access to an unparalleled network of expertise and support.
Lazarous has found that teaching at Bridge is remarkably different from where he has taught before. Foremost, the preparation that goes into lessons behind-the-scenes means that he has much more time to focus on what's important… teaching!
He's also been impressed by the equipment available. "When every pupil has a textbook to follow, all of the pupils can be on top of the lesson," Lazarous explains. "That isn't common in other schools—normally only the teacher at the front of the class has a textbook."
What strikes him most of all however is the fact that ,"pupils are so friendly—I don't know how Bridge does it," he smiles. He remarks on the strong relationships between pupils and teachers: "Pupils feel free with their teacher. They can easily approach them and ask any question without fear."
He puts this down to the great training he received; "Bridge trains us in everything, and if you forget anything they will train you again." He's found that he has grown in his professional life, "My experience and confidence have grown too. I am now at ease communicating with both pupils and peers," he says.
Most of all though, he's proud of what his pupils have achieved under his direction. They've improved in terms of academic performance, discipline and confidence, he says. They have come from lots of different schools and some arrived not even knowing how to write. However, "Pupils who came in scoring 20 are now scoring 60 and above. Their parents can give witness," Lazarous continues. "They say there has been a great improvement."
He hopes he has a long future at Bridge, musing over which other roles he thinks he would enjoy. "I want to thank Bridge for having me all these years," he concludes.