Midrine Kisakye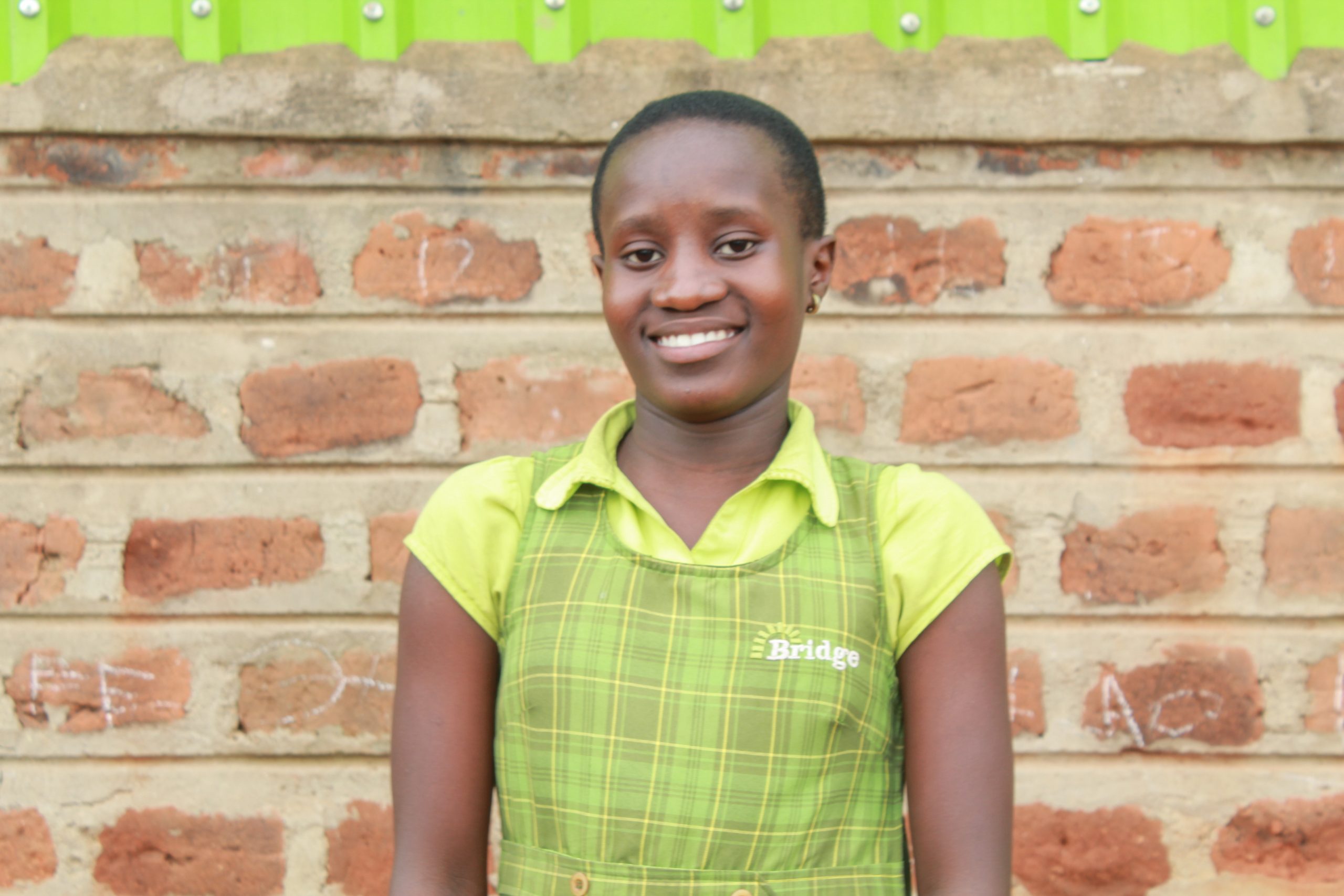 Midrine Kisakye is a Bridge Alumni from Maganjo parish in Kawempe municipality. She was a pupil at Bridge, Jinja Karoli for 6 years, and has siblings who also study at Bridge; one in primary 3 and the other in primary 5. 
Midrine sat for her PLE in the year 2020 and managed to score an aggregate of 14 in Divison 2. She thanks her teachers for her success. "I believe I was able to perform well because I had motivated teachers who taught really well. " She says. Midrine lives with her parents. Her father is an engineer whereas her mother works as a designer. 
At school, she was a prefect who served as an ambassador in her class. Her favorite teacher was Mr Augustine Masale who teaches science and mathematics. While in school her favorite subject was mathematics. She says, "I like maths because it is easy and I enjoy calculating numbers". 
Midrine has always wanted to be an Engineer and she feels excited she is a step closer to achieving her goals. Well done Midrine!