Shakila Namulondo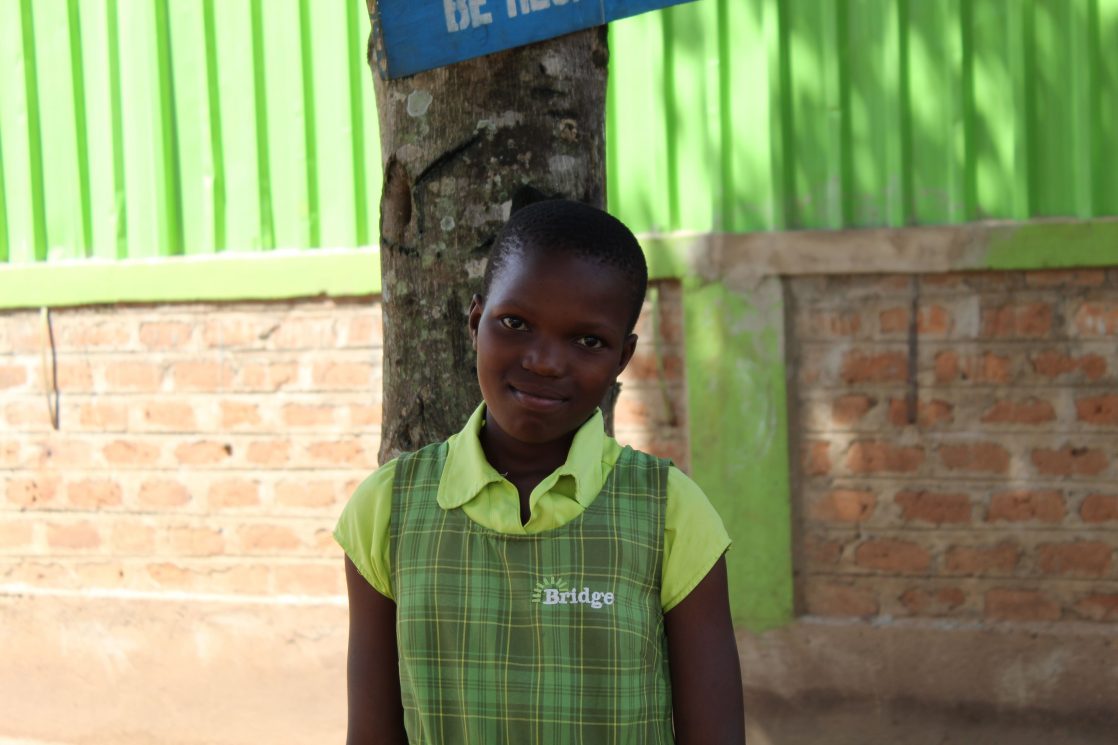 Shakila Namulondo, is a 12 year-old-pupil who was very confident ahead of her Primary Leaving Exams (PLE). Shakila was at Bridge, Idudi, in the district of Iganga which is in the eastern region of Uganda; the country's most impoverished region. She was at the school for two years. In those two years, Shakila really settled in:
The best thing about Bridge is that they have helped me to speak English well. I didn't at my previous school.
She sat the national Primary Leaving Exam (PLE) in 2019 and scored 11 aggregate, a mark which put her score in division 1 – the best division possible – ranking her among the country's highest performing pupils.
Along with the fact that she couldn't speak English well at her previous school, Shakila says that her teachers did not motivate her well and they were not motivated themselves. This is why her parents took the decision to send her to Bridge.
One of the best things about where Shakila lives is that it's close to her school. This means that she doesn't have to make long, difficult journeys just to reach the classroom.
Shakila lives with both of her parents. Her mother works as a casual farmer, whereas her father is an electrician. They both work very hard in order to provide for their daughter. At home, Shakila has many responsibilities. It's her job to fetch water for the family, and also to keep the home clean and tidy when she makes a mess.
Not only does Shakila have responsibilities at home, but also at school too where she was Class Prefect. This means that she helps her teachers to ensure that all pupils are learning and that the classroom is clean.
Shakila's favourite subject at school is science. She says that her PLE score will help her to achieve her dream of becoming a nurse!
Overall, Shakila says that her school changed her life. She says: "I am definitely more confident now!"